POLYURETHANE ROUND ROD, FLAT SHEET,
& SQUARE BAR/BLOCK STOCK
We're one of the largest manufacturers of cast urethane round rod, bar and sheet stock in the
Polyurethane Industry today. We produce precision cast products daily and keep a large
inventory in stock. All urethane stock ships daily (call for rush orders).
---
Exploring the Versatility of Stock Urethane for Multiple Uses
Stock urethane, a versatile material, has gained popularity across several industries due to its exceptional properties.
Bumpers:
Stock urethane bumpers are pre-manufactured, eliminating the need for costly tooling expenses. These bumpers come in a range of durometers, from 40 Shore A to 100 Shore A (65 Shore D), allowing for flexibility in applications. Standard colors include Orange, Black, Red, and Natural.
Dampers:
Urethane dampers are widely used in industries such as automotive, aerospace, and manufacturing. They are designed to withstand challenging conditions, including high temperatures, humidity, and repetitive compressions, effectively reducing noise, vibration, and hardness levels.
Bushings:
Urethane suspension bushings, also known as anti-vibration mountings, bearings, or control-arm bushings, play a critical role in absorbing vibrations and enabling movement in the suspension systems of vehicles and heavy equipment. These bushings can be customized in terms of colors and hardness levels to suit specific applications, improving handling, cornering, and ride comfort.
Springs:
Urethane springs offer unique advantages over traditional metal springs. Made from a durable and flexible polyurethane material, they can withstand high levels of stress and tension while retaining their shape. Urethane springs are particularly useful in environments where corrosion, vibration, or magnetism makes steel wire springs unsuitable.
Stops:
Urethane stops find application in various scenarios, such as vehicles, bicycles, dirt bikes, and off-road equipment. They serve to protect suspension and shock systems from wear and tear caused by impacts. Urethane bump stops excel in situations involving debris, oils, compressions, and heavy loads, outlasting rubber alternatives.
Gaskets:
Urethane gaskets are essential for creating dependable, pressure-tight seals between stationary parts. They effectively prevent gas, dirt, dust, or fluids from leaking and can adapt to surface irregularities, ensuring a secure and reliable seal.
Stock urethane is a versatile material that offers numerous advantages across various applications. Its cost-effectiveness, customization options, and durability make it a preferred choice for industries requiring high-performance materials. 
---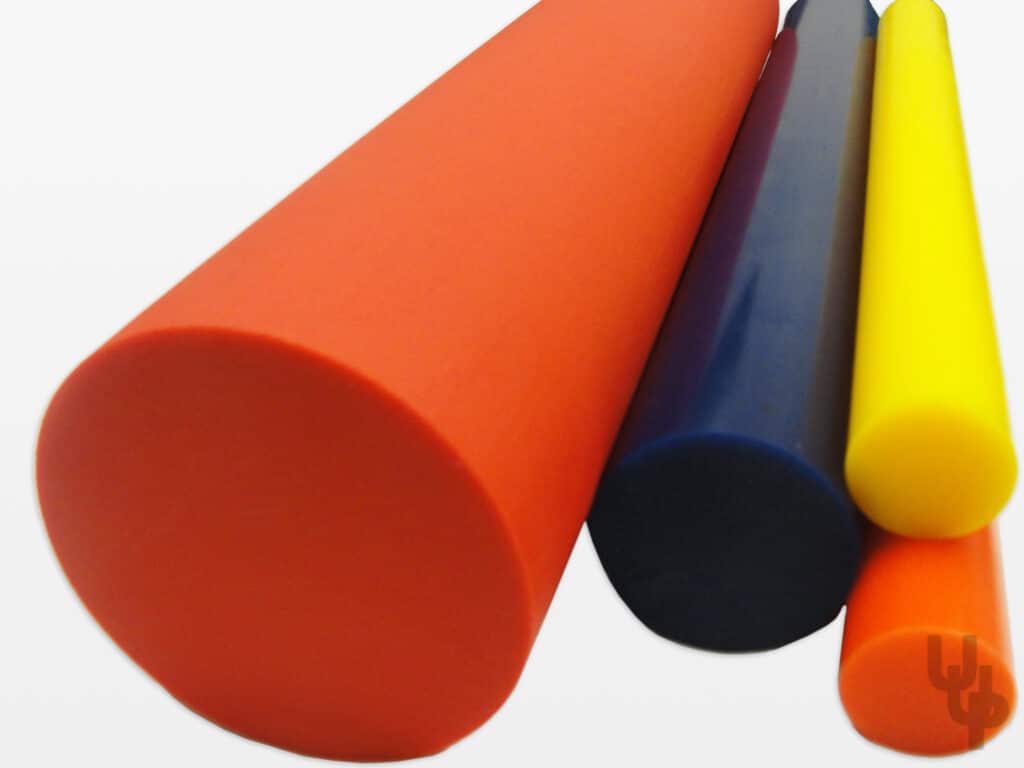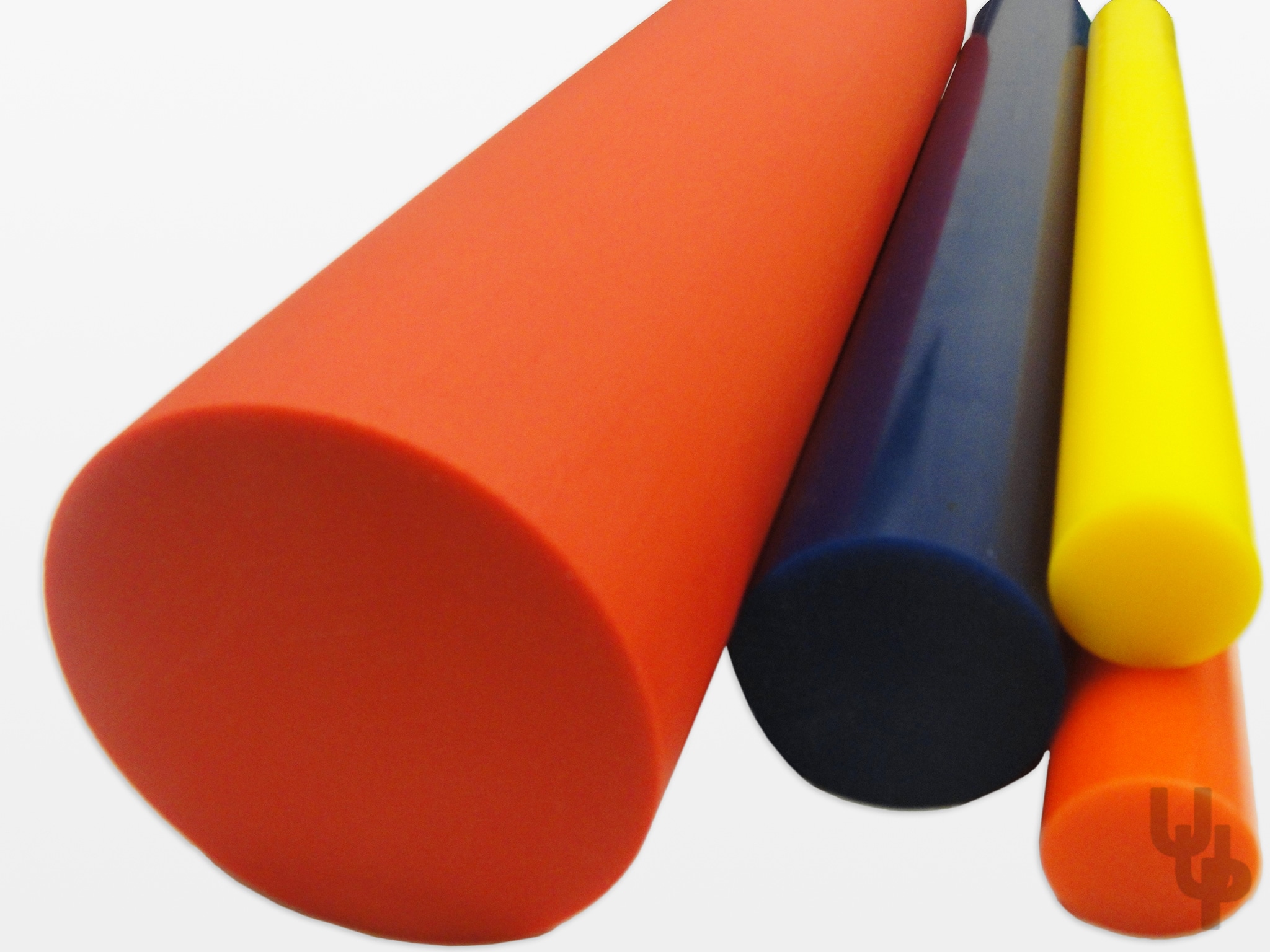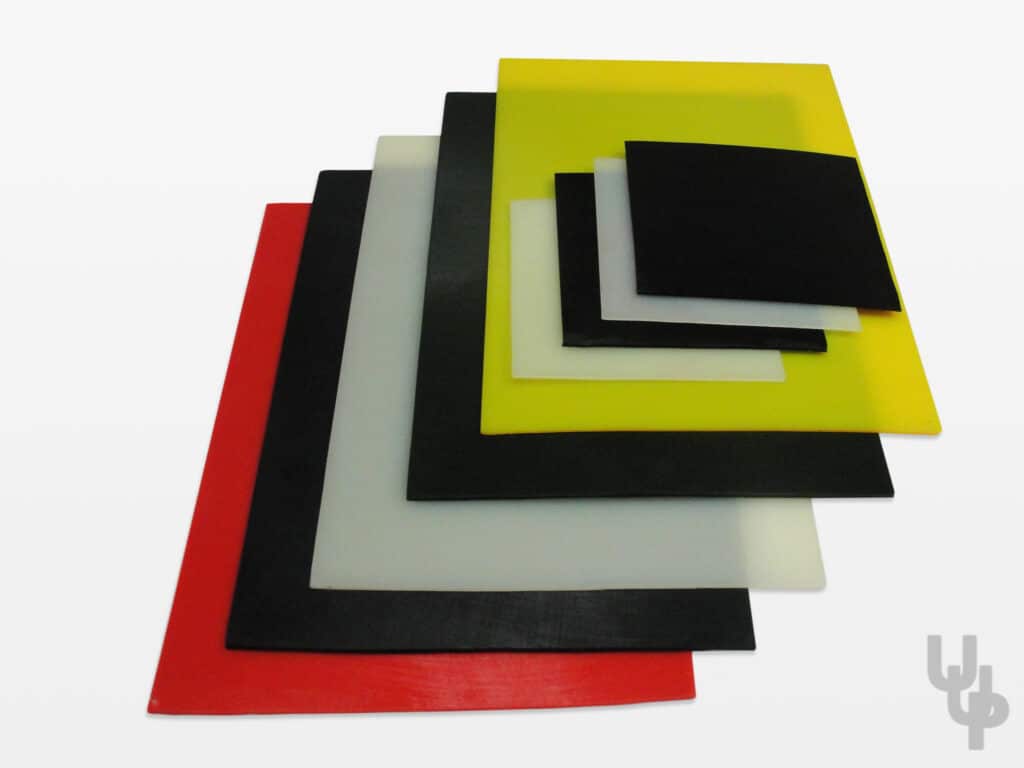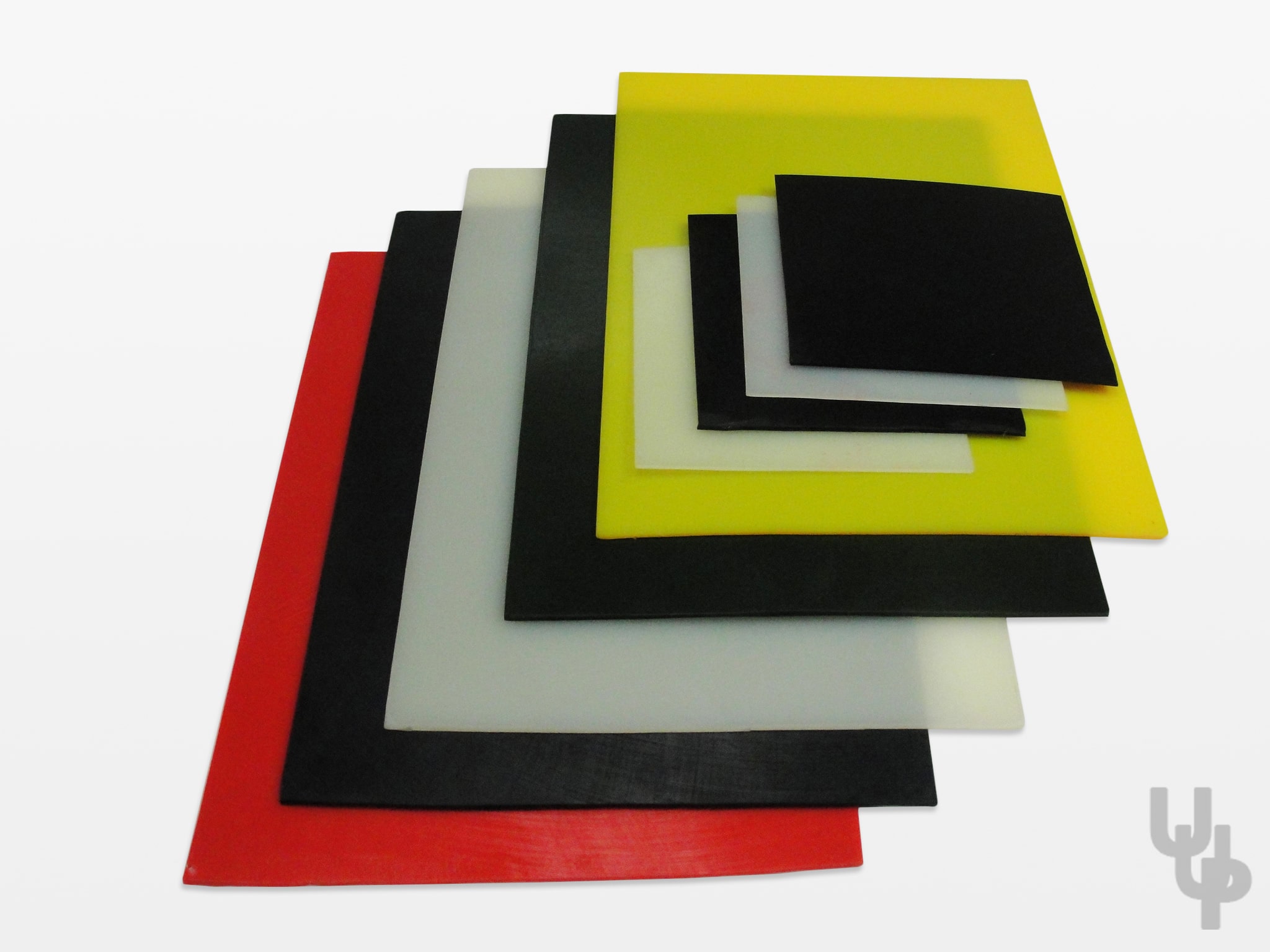 Urethane Flat Sheet Stock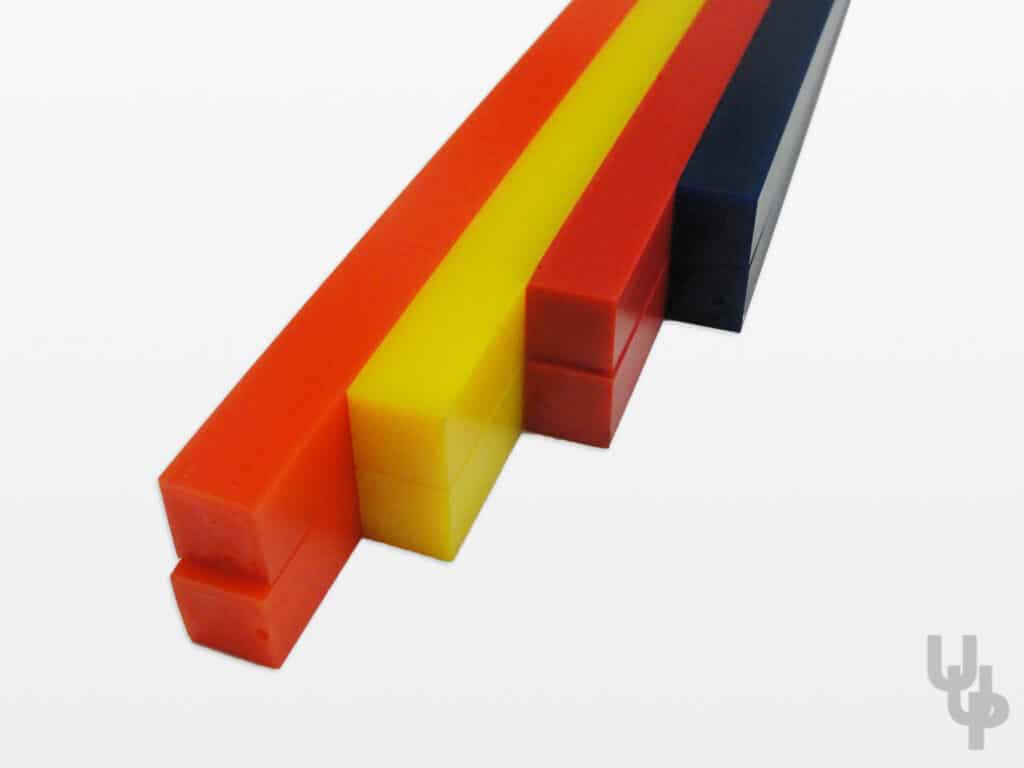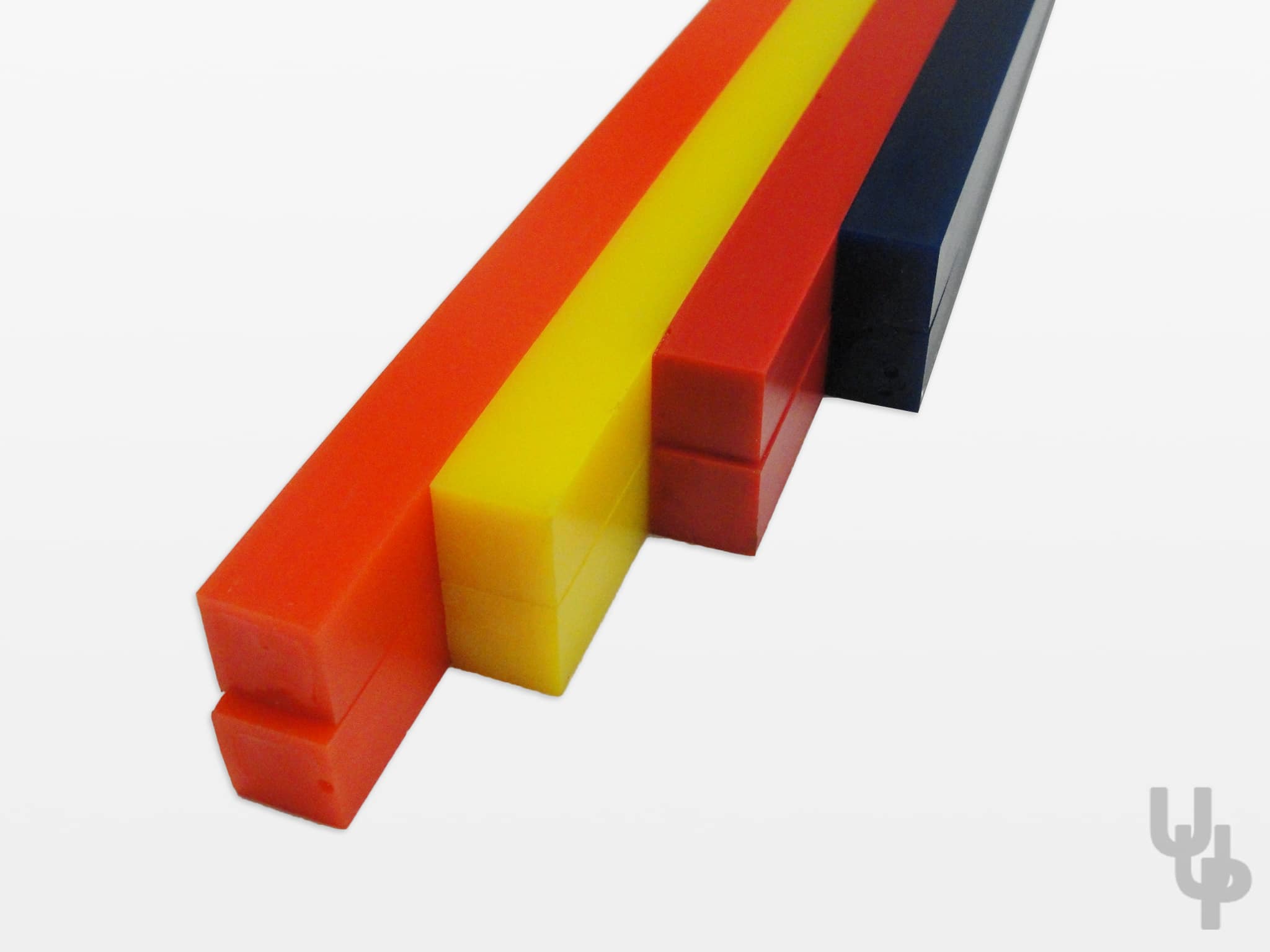 Urethane Square Block/Bar Stock